The International Chocolate Awards is pleased to announce the Winners of the 2018 World Final, which was judged in Florence, Italy, 26 October, – 2 November, 2018 and announced live at the historic and beautiful Palazzo Ximènes-Panciatichi on Saturday 17 November, 2018 from 6:30pm – 12:30am.
We thank all our entrants, judges and winners and those who attended our first gala prize dinner event for the World Final, in Florence. After a long but fantastic night with winners from around the world in attendance, we are no proud to publish the full results of this year's competition, our largest so far.
We also thank our Ceremony Key Partner Kaacao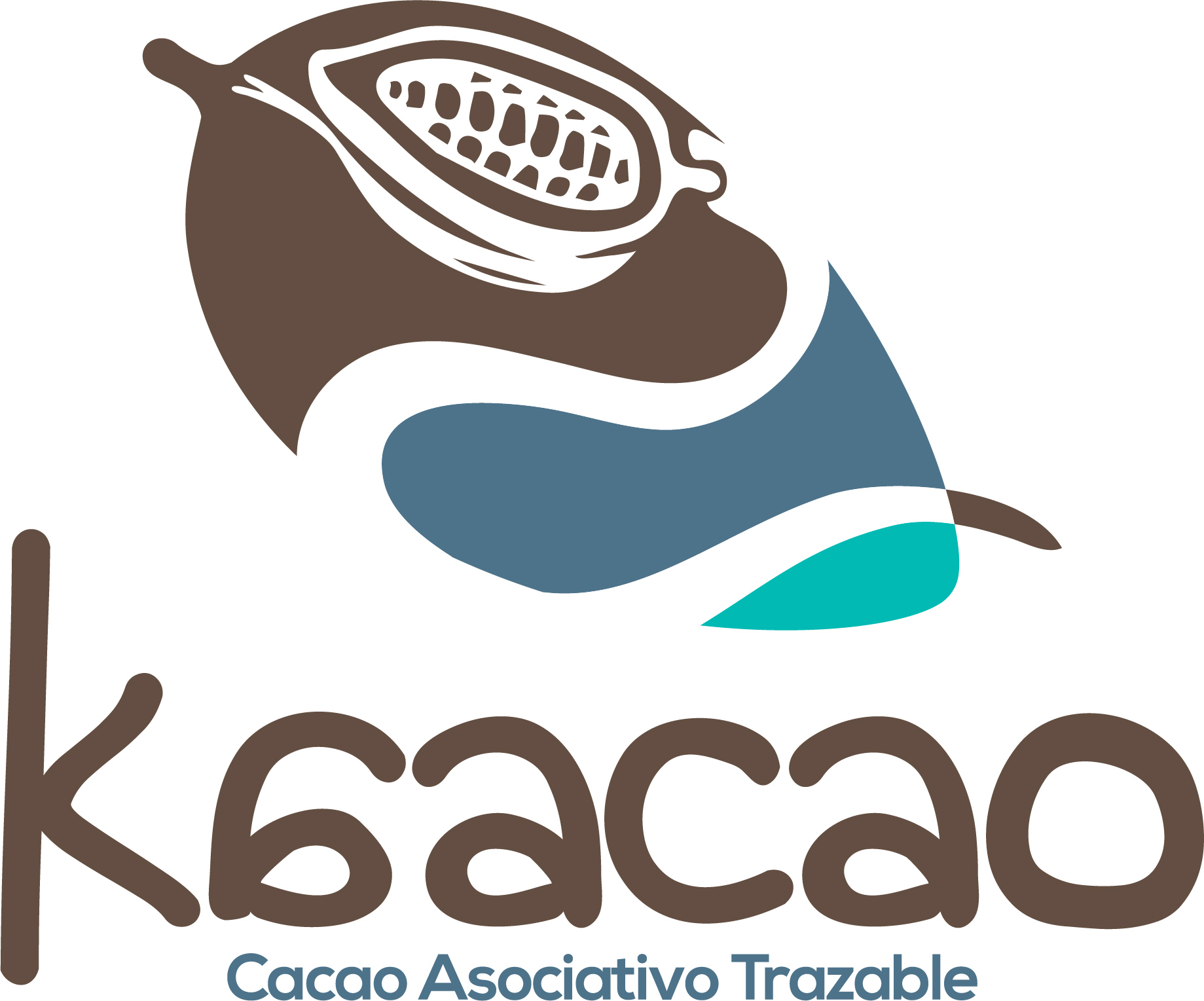 for supporting the night and helping to create a great event, and Chef Corrado Assenza and our other chefs and partners. Please see the 'Supporters' link for full details.
We are happy to conclude another great year of National and Regional rounds and to celebrate the ever increasing quality of craft chocolate and the established and new chocolate creators from around the world.
Judges
The judging panel was made up of member of our Grand Jury and international judges who traveled to Florence, joined by local chefs, journalists, bloggers and chocolate specialists.
Prizes
(Prizes are shown in alphabetical order for each medal)
---
'Best in competition' overall winners
Plain/origin dark bar categories
Gold: Soma Chocolatemaker (Canada) – Guasare
Plain/origin milk bar categories
Gold: Omnom Chocolate (Iceland) – Milk of Nicaragua
---
Plain/origin bars
Plain/origin dark chocolate bars
Gold: Soma Chocolatemaker (Canada) – Guasare
Silver: Amano Chocolate Company (United States) – Amano Macoris
Silver: Amano Chocolate Company (United States) – Amano Ocumare
Silver: Bakáu (Peru) – Cuzco Select 72%
Silver: Chocolaterie Morin (France) – Honduras 70%
Silver: Franceschi Chocolate (Venezuela) – Franceschi Chocolate Canoabo 70%
Silver: Friis-Holm Chokolade (Denmark) – Chuno 70% Triple Turned
Silver: Friis-Holm Chokolade (Denmark) – Nicaliso
Silver: Fruition Chocolate Works (United States) – Wild Bolivia 74% Dark
Silver: Maraná (Peru) – Cusco 70% – Dark Chocolate
Silver: Maraná (Peru) – Piura 70% – Dark Chocolate
Silver: Nina Fine Chocolates (Peru) – Nina 70%
Silver: Pacari Chocolate (Ecuador) – Manabí 65%
Silver: Pacari Chocolate (Ecuador) – Raw 70%
Bronze: Cacao 70 (Canada) – Lights Out 70%
Bronze: Cacao Hunters (Colombia) – Tumaco 70%
Bronze: Cacaosuyo (Peru) – Chuncho-Cuzco
Bronze: Franceschi Chocolate (Venezuela) – Franceschi Chocolate Choroni 70%
Bronze: Franceschi Chocolate (Venezuela) – Franceschi Chocolate Ocumare 70%
Bronze: French Broad Chocolates (United States) – 73% Guatemala Dark Chocolate
Bronze: Friis-Holm Chokolade (Denmark) – Chuno 70% – Double Turned
Bronze: Friis-Holm Chokolade (Denmark) – Medagla 70%
Bronze: Friis-Holm Chokolade (Denmark) – O'Payo 68%
Bronze: Friis-Holm Chokolade (Denmark) – Rugoso 70% Bad Fermentation
Bronze: Harper Macaw (United States) – 70% Brazilian Rainforest Blend
Bronze: Hummingbird Chocolate Maker (Canada) – Copan
Bronze: London Chocolate (United Kingdom) – London Chocolate: Madagascar (Mava Ottange)
Bronze: Pacari Chocolate (Ecuador) – La Cumbia 70%
Bronze: Soma Chocolatemaker (Canada) – Esmeraldas
Bronze: Soma Chocolatemaker (Canada) – Hacienda Victoria
Micro-batch – Plain/origin dark chocolate bars
Gold: Ta.Cho taller de chocolate (Mexico) – "Consuelo 73%" Finca "La Joya"
Silver: Ara Chocolat (France) – Tolita 72%
Silver: Cacao Hunters (Colombia) – Arhuacos 72%
Silver: Dandelion Chocolate (United States) – Maya Mountain, Belize- 2016
Silver: Dandelion Chocolate (United States) – Tumaco, Colombia – 2017
Silver: MILTOS (Japan) – Madagascar, Sambirano
Silver: Musée du Chocolat Théobroma (Japan) – Venezuela Chuao 70%
Silver: Musée du Chocolat Théobroma (Japan) – Vietnam Ben Tre 70%
Silver: Omnom Chocolate (Iceland) – Madagascar 66%
Silver: Qantu (Canada) – Chaska 70%
Silver: Qantu (Canada) – Chuncho 70%
Silver: Qantu (Canada) – Gran Blanco 70%
Silver: Solkiki Chocolatemaker (United Kingdom) – 70% Gran Chililique – Chulucanas, Piura, Peru
Silver: Svenska Kakaobolaget (Sweden) – Tanzania 74%
Silver: Svenska Kakaobolaget (Sweden) – Ucayali 72%
Silver: The Smooth Chocolator (Australia) – Piura Blanco Peru 67%
Silver: The Smooth Chocolator (Australia) – Ramnath Trinidad 67%
Silver: The Smooth Chocolator (Australia) – Tanzania Kokoa Kamili 70%
Silver: Wellington Chocolate Factory (New Zealand) – Peru Chocolate Bar
Silver: Zoto (Belgium) – El Castillero 70% ( * Chocolatoa)
Bronze: Ara Chocolat (France) – Antioquia 70%
Bronze: Ara Chocolat (France) – Chuncho 70% – 4 days of fermentation
Bronze: Cacao 70 (Canada) – SE – Asochivite 70%
Bronze: Dandelion Chocolate (United States) – Kokoa Kamili, Tanzania- 2014
Bronze: Dandelion Chocolate (United States) – Maya Mountain, Belize – 2015
Bronze: Dandelion Chocolate Japan (Japan) – 70% Maya Mountain, Belize
Bronze: Goodnow Farms Chocolate (United States) – Ucayali, 70%
Bronze: green bean to bar Chocolate (Japan) – Tanzania 70%
Bronze: Guido Castagna (Italy) – Nicaragua 24 mesi
Bronze: Hogarth Craft Chocolate (New Zealand) – Porcelana
Bronze: Legast (Belgium) – Maleku
Bronze: Martin Mayer Schokoladen (Austria) – El Cibao (Öko Caribe) – Dominican Republic
Bronze: Qantu (Canada) – Bagua 70%
Bronze: Stone Grindz Chocolate (United States) – Ucayali River, Peru 70%
High % plain/origin dark chocolate bars (85% and over)
Gold: 曾志元 Zengzhiyuan台灣Taiwan (Taiwan) – 曾志元85%巧克力
Silver: Bonny Chocolate (邦尼巧克力工坊) (Taiwan) – 85% Dark Chocolate Bars
Silver: Chocotenango (United States) – Wild Bolivia
Silver: Coup De Chocolat (Belgium) – Jerome
Silver: Fresco (United States) – Polochic 100%, Light Roast
Silver: Malagos Chocolate (Philippines) – Malagos 85% Dark Chocolate
Silver: Pacari Chocolate (Ecuador) – Raw 100%
Silver: Pacari Chocolate (Ecuador) – Raw 85% with Coconut Sugar
Bronze: Åkesson's (United Kingdom) – Madagascar – Bejofo Estate – 100% Criollo Cocoa – Organic ( * Damiens Chocolats)
Bronze: Amazon food company (Vietnam) – Bapula Chocolate Baria Organic 92%
Bronze: Cacaosuyo (Peru) – Chawpi Tuta
Bronze: Friis-Holm Chokolade (Denmark) – La Dalia 85%
Bronze: Zart Pralinen Chocolate Makers (Austria) – La Dalia Tenor 100%
Rough ground/textured plain/origin dark chocolate bars
Gold: Fu Wan Chocolate (Taiwan) – Fu Wan Chocolate, Taiwan #9, 70%, Double Ferment, Rough Ground
Silver: Cacaosuyo (Peru) – Piura Batan
Silver: Minimal Bean to Bar Chocolate (Japan) – Colombia Tumaco 75%
Bronze: Antica Dolceria Bonajuto (Italy) – From Bean to Bar Bonajuto – Gran Nativo Blanco
Bronze: Gardini (Italy) – "Rustico"
Plain/origin dark chocolate bars made with alternative natural sugar
Gold: Aruntam – Sensory Chocolate (Italy) – Trinitario Fine Raw Chocolate 72½ Kokoa Kamili Organic Cacao Single Origin Mbingu, Tanzania
Silver: Goodnow Farms Chocolate (United States) – Asochivite with Maple Sugar, 70%
Silver: Palette de Bine (Canada) – Palette de Bine "Bine à l'érable" Wild Bolivia 70%
Bronze: Aruntam – Sensory Chocolate (Italy) – Curarai Acriollado Amazonico Ecuador Fine Raw Chocolate 72½ Single Origin Archidona, Napo
Bronze: Aruntam – Sensory Chocolate (Italy) – Nacional Blanco Acriollado Fine Raw Chocolate 72½ Single Region Piura, Perú
Bronze: Hummingbird Chocolate Maker (Canada) – Maple
Plain/origin milk chocolate bars
Silver: Ezaki Glico (Japan) – Madagascar and Ghana 44% cacao
Silver: Rosehill Estate Chocolates (Sweden) – Tobago Estate Chocolate Laura Pralus ( * Pralus)
Bronze: Cacao 70 (Canada) – Smooth Operator 45%
Bronze: Cacaosuyo (Peru) – Lecherita
Bronze: Fruition Chocolate Works (United States) – Brown Butter Milk Chocolate
Plain/origin 'dark' milk chocolate bars (50% and over)
Gold: Omnom Chocolate (Iceland) – Milk of Nicaragua
Silver: Åkesson's (United Kingdom) – Brazil – Fazendan Sempre Firme – 55% Dark Milk Chocolate
Silver: Cacaosuyo (Peru) – Intense Milk
Silver: Cacaosuyo (Peru) – Piura Milk
Silver: Cacaotier Gokan (Japan) – Cacaotier Bar (Piura Lacte)
Silver: Duffy's (United Kingdom) – Duffy's Honduras Mayan Red 61% Milk
Silver: Friis-Holm Chokolade (Denmark) – O'Payo Milk 50% – Organic
Silver: Hogarth Craft Chocolate (New Zealand) – Alto Beni Dark Milk
Silver: PARADAi Chocolate (Thailand) – Thailand Nakhon Si Thammarat – Dark Milk 58%
Bronze: Bakáu (Peru) – Peru Select 60% (**)
Bronze: Castronovo Chocolate (United States) – Signature Collection: Tumaco, Colombia Dark Milk 60%
Bronze: Harper Macaw (United States) – 57% Brazilian Rainforest Blend
Bronze: Limited Chocolate (United States) – Fiji Amelonado 2017 – 55% Milk Chocolate
Bronze: MILTOS (Japan) – Brazil milk
Bronze: Musée du Chocolat Théobroma (Japan) – Venezuela Chuao Dark Milk 60%
Bronze: Omnom Chocolate (Iceland) – Dark Milk of Tanzania
Bronze: Sweets Escalier (Japan) – Peru piura milk 60%
Micro-batch – Plain/origin milk chocolate bars
Gold: Omnom Chocolate (Iceland) – Milk of Madagascar
Plain/origin white chocolate bars
Gold: Chocolatier Palet d'Or (Japan) – L'essence de cacao White
Silver: Åkesson's (United Kingdom) – Madagascar – Bejofo Estate – 43% Single Plantation White Chocolate – Organic ( * Damiens Chocolats)
Bronze: Cacaoterra/Xiquipil (El Salvador) – Cacaoterra/Shaw's White chocolate (Honduras)
Bronze: Chocolat Madagascar (Madagascar) – Chocolat Madagascar White Gold, 45% cocoa
---
Flavoured bars
Dark chocolate bars with an infusion or flavouring
Gold: Fu Wan Chocolate (Taiwan) – Regent Taipei x Fu Wan Chocolate, Taiwan Tie Guan Yin Tea 62% (**)
Silver: ChocoCard (Hungary) – Voatsiperifery 69% (**)
Silver: Fruition Chocolate Works (United States) – Irving Farm Coffee Chocolate 68% (**)
Silver: Fu Wan Chocolate (Taiwan) – Fu Wan Chocolate, Taiwan 62%, Black Pepper (**)
Silver: Fu Wan Chocolate (Taiwan) – Fu Wan Chocolate, Taiwan 62%, White Pepper & Fleur de Sel (**)
Silver: Fu Wan Chocolate (Taiwan) – Fu Wan Chocolate, Taiwan Magao (Wild Pepper) 62% (**)
Silver: Fu Wan Chocolate (Taiwan) – Regent Taipei x Fu Wan Chocolate, Taiwan Charcoal Oolong Tea 62% (**)
Silver: Fu Wan Chocolate (Taiwan) – Regent Taipei x Fu Wan Chocolate, Taiwan Red Jade Tea 62% (**)
Silver: Harrer Chocolat (Hungary) – Peru 72% with Charapita Chili (**)
Silver: Leventetlesoleil (Taiwan) – C'est la vie
Silver: Leventetlesoleil (Taiwan) – C'est la vie
Silver: Pacari Chocolate (Ecuador) – Andean Mint
Silver: Pacari Chocolate (Ecuador) – Andean Rose
Silver: Pacari Chocolate (Ecuador) – Cardamom
Silver: Pacari Chocolate (Ecuador) – Lemon Verbena
Silver: Pacari Chocolate (Ecuador) – Lemongrass
Bronze: Cacao Hunters (Colombia) – Café de Edi 61% (**)
Bronze: Cacaosuyo (Peru) – Cedroncillo
Bronze: Choc Amor (United Kingdom) – Kalamata Olive Oil
Bronze: Forte Chocolates (United States) – Orange Jazz
Bronze: French Broad Chocolates (United States) – Scorpion Dark Chocolate (**)
Bronze: Fu Wan Chocolate (Taiwan) – Fu Wan Chocolate, Taiwan Ancient Coffee 62% (**)
Bronze: Georgia Ramon (Germany) – Kardamom (**)
Bronze: Leventetlesoleil (Taiwan) – elixir
Bronze: Leventetlesoleil (Taiwan) – elixir
Bronze: Pacari Chocolate (Ecuador) – Allspice / Sweet Pepper
Bronze: Pacari Chocolate (Ecuador) – Jasmine
Bronze: T'a Milano (Italy) – Tavoletta al limone
Dark chocolate bars with inclusions or pieces
Gold: Mission Chocolate (Brazil) – Brazil Biomes: Cupuaçu 72% (**)
Silver: Åkesson's (United Kingdom) – Madagascar – Bejofo Estate – 75% Trinitario Cocoa & "Wild" Voatsiperifery Pepper – Organic
Silver: Åkesson's (United Kingdom) – Madagascar – Bejofo Estate – 75% Trinitario Cocoa & Black Pepper – Organic
Silver: Åkesson's (United Kingdom) – Madagascar – Bejofo Estate – 75% Trinitario Cocoa & Pink Pepper – Organic
Silver: Amano Chocolate Company (United States) – Raspberry Rose (**)
Silver: Cacaosuyo (Peru) – Piura Nibs
Silver: green bean to bar Chocolate (Japan) – Chuao 70% – Nibs
Silver: Hogarth Craft Chocolate (New Zealand) – Manuka Honey & Cocoa Nib (**)
Silver: Hummingbird Chocolate Maker (Canada) – Toffee & Nib (**)
Silver: Mission Chocolate (Brazil) – Three Theos: Theobroma Cacao+Bicolor+Cupuaçu (**)
Silver: Pacari Chocolate (Ecuador) – Coffee
Bronze: Ambrosia Pastry Co (Canada) – Seabuckthorn and Candied Ginger (**)
Bronze: Cacaotier Gokan (Japan) – Cacaotier Bar (Mikkabi Mikan)
Bronze: Choconanbu (Japan) – Nanbu Tablet with Sesame Cracker
Bronze: Fu Wan Chocolate (Taiwan) – Fu Wan Chocolate, Papua New Guinea 70%, Taiwan Mango (**)
Bronze: Hummingbird Chocolate Maker (Canada) – Honey Lavender
Bronze: Maitre Chocolatier Wenschitz (Austria) – Handmade Arriba 72% Blumig
Bronze: Marou Chocolate (Vietnam) – Maison Marou – Caramelized Popped Rice (**)
Bronze: Meiji (Japan) – Dominica with Yuzu Chenpi (**)
Bronze: Nugali (Brazil) – Pimenta Rosa 63% cocoa (**)
Bronze: Theo and Philo Chocolate (Philippines) – 65% Dark Chocolate with Black Sesame, Cashew and Pili Nuts (**)
Dark chocolate bars with a filling
Gold: Piccola Pasticceria (Italy) – Chinotto di Savona
Silver: Clement (Germany) – Clement Single Malt Whisky Schokolade
Silver: Martin Mayer Schokoladen (Austria) – Hauszwetschke – Tafel 70g (**)
Bronze: Gardini (Italy) – "Insolito" , Gianduia Salata
Rough ground flavoured dark chocolate bars
Gold: Wolter (Mexico) – Quetzalli 70% con Sal de Chicatana y Cardamomo (**)
'Naked' filled dark chocolate bars (filling only, no coating)
Gold: Guido Castagna (Italy) – Gianduja-Fondente (**)
Milk chocolate bars with an infusion or flavouring
Gold: Ezaki Glico (Japan) – Japanese strawberry "Amaou" (**)
Silver: Cacaosuyo (Peru) – Lucuma (**)
Silver: Choc Amor (United Kingdom) – Chilli Cappuccino
Silver: Ezaki Glico (Japan) – Yuzu (**)
Silver: Friis-Holm Chokolade (Denmark) – O'Payo Milk Sansho Pepper (**)
Silver: Fruition Chocolate Works (United States) – Hudson Valley Bourbon Dark Milk
Silver: K+M Extravirgin Chocolate (United States) – K+M Extravirgin Milk Chocolate Nicaragua (**)
Silver: K+M Extravirgin Chocolate (United States) – K+M Extravirgin Milk Chocolate Winter Spice
Silver: Mānoa Chocolate Hawaii (United States) – Ghost Pepper
Silver: TCHO (United States) – Mokaccino (**)
Silver: Utopick Cacao (Spain) – Gin Tonic (**)
Silver: Wellington Chocolate Factory (New Zealand) – Raspberry Milk Chocolate Bar (**)
Bronze: Chitra'm Craft Chocolates (India) – Chitra'm Craft Chocolates – Milk Chocolate (Mango Lassi) (**)
Bronze: Lyra (Slovakia) – Coffee – Milk Chocolate
Milk chocolate bars with inclusions or pieces
Gold: Gardini (Italy) – Cacao e Sale: latte sale e liquerizia
Silver: Evers & Tochter Manufaktur (Germany) – Milk Chocolate with Salt and Truffle
Silver: Forte Chocolates (United States) – Marcona Almonds in Milk Chocolate
Silver: Fruition Chocolate Works (United States) – Corazon de Dahlia Quinoa Crunch (**)
Silver: Gardini (Italy) – Cacao e Sale: latte con sale e olio EVO
Silver: Omnom Chocolate (Iceland) – Caramel + Milk (**)
Silver: Svenska Kakaobolaget (Sweden) – Lakrits (**)
Silver: TCHO (United States) – Toffee + Sea Salt (**)
Silver: Theo and Philo Chocolate (Philippines) – Milk Chocolate Adobo (**)
Bronze: Cacaosuyo (Peru) – Quinoa Crunch (**)
Bronze: Friis-Holm Chokolade (Denmark) – O'Payo Milk Chunky Salty Liquorice (**)
Bronze: TCHO (United States) – Maker's Series: Sesame Crisp (**)
Milk chocolate bars with a filling
Gold: Clement (Germany) – Clement Jamaika Rum Schokolade
Silver: Martin Mayer Schokoladen (Austria) – Weichsel Koriander – Tafel 70g (**)
Bronze: Millesime Chocolat (Belgium) – Madagascar 2017 Lacté Praliné (**)
White chocolate bars with an infusion or flavouring
Gold: Kaitxo (Spain) – Pistatxo Karamelizado
Silver: Harrer Chocolat (Hungary) – Mango Maracuja (**)
Silver: Ishiya (Japan) – Azuki & Ten-cha
Silver: Ishiya (Japan) – Iwai Kuro Kinako
Silver: Ishiya (Japan) – Kokuto Kinako
Silver: Mamuschka (Argentina) – Patagonian Berries & Flowers
Silver: Monsieur Truffe (Australia) – Australian Plum (**)
Silver: Only Child Chocolate Co (United States) – Hedgehog in the Fog
Silver: Soma Chocolatemaker (Canada) – Raspberry Bar (**)
Bronze: Ishiya (Japan) – Matcha Grinded in Oil
Bronze: Omnom Chocolate (Iceland) – Coffee + Milk (**)
Bronze: Omnom Chocolate (Iceland) – Lakkrís + Sea Salt (**)
Bronze: T'a Milano (Italy) – Tavoletta cioccolato bianco al Caramello e Sale delle Hawaii
White chocolate bars with inclusions or pieces
Gold: Soma Chocolatemaker (Canada) – Mango Chili Bar (**)
Silver: Bodrato Cioccolato (Italy) – White chocolate bar with cranberry and cinnamon
Silver: ChocolaTas Vancouver Chocolates Ltd. (Canada) – Whimsical White Tablet
Silver: Fjåk Chocolate (Norway) – Caramelised White & Norwegian Gingerbread (**)
Silver: Ishiya (Japan) – Touji
Silver: Musée du Chocolat Théobroma (Japan) – Kakinotane challenge
Silver: Omnom Chocolate (Iceland) – Black n' Burnt Barley (**)
Bronze: Fjåk Chocolate (Norway) – White & Lingonberry (**)
Bronze: Soma Chocolatemaker (Canada) – Blackcurrant bar (**)
Bronze: Taucherli (Switzerland) – Noel
White chocolate bars with a filling
Bronze: Amazing Cacao (Russia) – White Chocolate Cappuccino (**)
---
Ganaches, palets, ganache pralines and truffles
Unflavoured dark chocolate ganaches or truffles
Gold: Pietro Macellaro Pasticceria Agricola Cilentana (Italy) – Piura Buffalo Cream
Silver: Mercedes Chocolaterie (Finland) – Centenario Concha
Silver: Sweet Lollapalooza Fine Chocolates (Canada) – Pure Nacional
Bronze: Malagos Chocolate (Philippines) – 72% Dark Chocolate Ganache (**)
Flavoured dark chocolate ganaches or truffles
Gold: Delaveaux Chocolatier (France) – Ganache Mojito (**)
Silver: Ara Chocolat (France) – Ganache olives noires Tanches de Nyons (**)
Silver: Au Bon Chocolat (France) – Ardentes (**)
Silver: Chuang Chocolate (Taiwan) – Shanghai Nights
Silver: Chuang Chocolate (Taiwan) – WuSong Fights the Tiger
Silver: Colomb Béréni Création C.B.C. (France) – chocolat rhum/raisin
Silver: Delaveaux Chocolatier (France) – Ganache fruit de la passion (**)
Silver: Laurent Gerbaud Chocolatier (Belgium) – Ganache aux Olives Taggiasche
Silver: Laurent Gerbaud Chocolatier (Belgium) – Ganache Yuzu
Silver: Le Petit Chocolatier (France) – Ganache thym et zestes de citron
Silver: Malagos Chocolate (Philippines) – Rhum (**)
Silver: Piccola Pasticceria (Italy) – Bonet
Silver: Slitti (Italy) – Pralina Irish Coffee (**)
Silver: Sweet Lollapalooza Fine Chocolates (Canada) – Herbsaint
Silver: Torta Pistocchi Firenze (Italy) – Torta Martinica Dream
Silver: 拾米屋米花/蘇怡帆 (Taiwan) – (premium)百年梅酒威士忌
Bronze: BETA5 (Canada) – Mandarin
Bronze: Chocolatier Reen (Belgium) – Rhubarb
Bronze: Forte Chocolates (United States) – Cherry Almond
Bronze: Musée du Chocolat Théobroma (Japan) – Truffle Yuzu
Bronze: Slitti (Italy) – Pralina Lampone (**)
Bronze: Sweet Lollapalooza Fine Chocolates (Canada) – Raspberry Noir
Flavoured milk chocolate ganaches or truffles
Gold: Forte Chocolates (United States) – Pumpkin Spice Truffle
Silver: Andreas Muschler (Germany) – ´Mogador ´
Silver: chocoMe (Hungary) – chocoMe Petit 21 – Bite-sized milk chocolate squares with Piemonte hazelnut praline and Ethiopean Harrar coffee filling
Silver: Kreuther Handcrafted Chocolate (United States) – Forbidden Rice
Silver: Mercedes Chocolaterie (Finland) – Cinnamon Calvados charm
Bronze: Que Bo! Chocolatería Mexicana Evolutiva (Mexico) – Bombón de Maracuya con Pimienta Rosa (**)
Flavoured white chocolate ganaches or truffles
Gold: Torta Pistocchi Firenze (Italy) – Torta di cioccolato bianco e Albicocche al Cognac
Silver: Cacao & Cardamom Chocolatier (United States) – Passionfruit
Silver: Fifth Dimension Chocolates (United Kingdom) – Cambodian Curry
Silver: Forte Chocolates (United States) – Lemon Pepper in White Chocolate Truffle
Silver: Piccola Pasticceria (Italy) – Biancomangiare
Silver: Torta Pistocchi Firenze (Italy) – Elisa's Cake
Bronze: Bruno Chocolate (Israel) – Strawberry cheesecake
Bronze: Chocolatte (Sweden) – Basil & raspberry
Flavoured ganaches or truffles with combination coating or filling
Gold: Paola Bertani (Italy) – Aleatica
Silver: BETA5 (Canada) – Gingerbread
Silver: BETA5 (Canada) – Negroni
Silver: Chuang Chocolate (Taiwan) – Green Lemon&Tender Ginger
Silver: Joel Vilcoq Chocolatier (France) – Ganache bissap
Silver: Mostly Chocolate (United States) – S'mores
Silver: Pietro Macellaro Pasticceria Agricola Cilentana (Italy) – Pistacchio Bronte
Silver: Winchester Cocoa Company (United Kingdom) – Yuzu and chilli
Bronze: BETA5 (Canada) – Matcha – Yuzu
Bronze: BETA5 (Canada) – Tequila Sunrise
Bronze: Chuang Chocolate (Taiwan) – Snow Flower
Bronze: CsoKiss Manufaktura (Hungary) – Gyulai Vadbodza bonbon / Gyulai's Wild Elderberry bonbon
Bronze: Seed Confections (Canada) – Cranberry Sage
Bronze: Sweet Lollapalooza Fine Chocolates (Canada) – Passion Kalamansi
Bronze: Sweet Lollapalooza Fine Chocolates (Canada) – Teaism
---
Nuts
Nut based pralines with dark chocolate
Gold: Guido Castagna (Italy) – Cremino Pistacchio (**)
Silver: Guido Castagna (Italy) – Cremino Cannella Calendula (**)
Silver: Guido Castagna (Italy) – Cremino Cardamomo Malva (**)
Silver: Guido Castagna (Italy) – Cremino Menta liquirizia (**)
Silver: Joel Vilcoq Chocolatier (France) – Praliné pistache
Silver: Kreuther Handcrafted Chocolate (United States) – Pumpkin Sesame and Mole
Silver: Laurent Gerbaud Chocolatier (Belgium) – Praliné Sésame
Bronze: Chapon (France) – Canela (**)
Bronze: Fifth Dimension Chocolates (United Kingdom) – Hazelnut
Dark chocolate gianduiotto / cremino
Gold: Guido Castagna (Italy) – Giuinott (**)
Silver: Bardini (Italy) – Cremino Bardini
Bronze: Bardini (Italy) – Gianduiotto Bardini
Flavoured dark chocolate cremino
Gold: Gardini (Italy) – Cremino Bigusto con Liquerizia
Silver: Gardini (Italy) – Cremino Bigusto con Amarene
Silver: Gardini (Italy) – Cremino Bigusto con Noci
Bronze: Gardini (Italy) – Cremino Bigusto con Uvetta di Corinto
Dark chocolate enrobed marzipan
Silver: Sensaciones de Chocolate (Spain) – Azahar
Bronze: Pietro Macellaro Pasticceria Agricola Cilentana (Italy) – Piura Violetta
Bronze: Sawade Berlin (Germany) – Walnuss auf Weinbrandmarzipan
Nut based pralines with milk chocolate
Gold: Giraudi (Italy) – Pralina Pistacchio
Silver: Cacao & Cardamom Chocolatier (United States) – Five Spice Praline
Silver: Patrick Gelencser Chocolatier (France) – Valencia praliné chocolat au lait
Silver: zChocolat (France) – Barre Z lait
Bronze: zChocolat (France) – Z lait
Milk chocolate gianduiotto or cremino
Gold: Piccola Pasticceria (Italy) – Piccolo Gianduja
Silver: Giraudi (Italy) – Gianduiotto Classico
Bronze: Davide appendino Bean[TO]Ciok (Italy) – Gianduiotto (**)
Unflavoured milk chocolate cremino
Gold: Piccola Pasticceria (Italy) – Cremino Tre Colori
Silver: Varvaro (Italy) – Cremino a Tre Strati (**)
Milk chocolate enrobed marzipan
Silver: Piccola Pasticceria (Italy) – Zuppa Inglese
Milk chocolate dragées, enrobed whole nuts
Gold: Slitti (Italy) – Mandorle d'Avola (**)
Silver: Luphia (United States) – Caramelized Almonds + Milk Chocolate
Nut based pralines with white chocolate
Bronze: Bardini (Italy) – Tartufo Bardini
White chocolate dragées, enrobed whole nuts
Gold: Torta Pistocchi Firenze (Italy) – Drageès di Pistacchio Siciliano, cioccolato bianco, polvere di arancia e sale marino
Silver: Luphia (United States) – Matcha Chocolate Almonds
Bronze: Cona's (Taiwan) – 有機紅玉茶夏果 (**)
---
Caramels
Dark chocolate enrobed caramels
Gold: Forte Chocolates (United States) – Rosemary Orange Caramel
Silver: Chocolatte (Sweden) – Liquorice and sea salt
Silver: Chuang Chocolate (Taiwan) – Pink Peppercorn Caramel
Silver: Fifth Dimension Chocolates (United Kingdom) – Arctic Thyme Caramel
Silver: Fruition Chocolate Works (United States) – Brown Butter Bourbon Caramels (**)
Silver: Malmstens Mat & Choklad (Sweden) – ginger (**)
Bronze: Bennetts of Mangawhai (New Zealand) – Sesame Caramel in Dark Chocolate
Bronze: Malagos Chocolate (Philippines) – Salted Caramel (**)
Milk chocolate enrobed caramels
Gold: Forte Chocolates (United States) – Milk Sea Salt Caramel
---
Others – fruit/sugar/butter/cream/misc
Dark chocolate enrobed fruit pastes, jellies/gelée
Bronze: LoGA SoLAR, Ming Zhun Business Company and National Kaohsiung University of Hospitality and Tourism Benit (Taiwan) – Rose Litchi Chocolate
Dark chocolate enrobed whole fruit
Gold: Pietro Macellaro Pasticceria Agricola Cilentana (Italy) – Boero
Silver: Pacari Chocolate (Ecuador) – Dark Chocolate Covered Cacao Nibs
Silver: Pacari Chocolate (Ecuador) – Dark Chocolate Covered Dehydrated Banana
Milk chocolate enrobed whole fruit
Gold: Slitti (Italy) – Black Cherry (**)
Silver: Que Bo! Chocolatería Mexicana Evolutiva (Mexico) – Mangos Enchilados con Chocolate de Leche al 50% Cacao (**)
Silver: Slitti (Italy) – Alkekengi (**)
Silver: Torta Pistocchi Firenze (Italy) – Uvetta cioccolato al latte e mandorla
---
Spreads
Spreads with dark chocolate (no milk powder)
Gold: Guido Castagna (Italy) – +55 (**)
Silver: Hogarth Craft Chocolate (New Zealand) – Dark Hazelnut Spread
Silver: La Botteghina del Cioccolato (Italy) – La nocciolosa
Bronze: Kahkow (Dominican Republic) – Chocodamia (**)
Spreads with milk chocolate
Gold: Piccola Pasticceria (Italy) – Buongiorno allo Zabaione
Silver: Giraudi (Italy) – Giacometta Pistacchio
Bronze: Lyra (Slovakia) – Spread praline
---
Special awards
Given for entries that qualify for the special category criteria
Plain/origin dark chocolate bars
Gold – Chocolate Maker: Soma Chocolatemaker (Canada) – Guasare
Gold – Directly Traded: Soma Chocolatemaker (Canada) – Guasare
Gold – Organic: Maraná (Peru) – Cusco 70% – Dark Chocolate
Micro-batch – Plain/origin dark chocolate bars
Gold – Chocolate Maker: Ta.Cho taller de chocolate (Mexico) – "Consuelo 73%" Finca "La Joya"
Gold – Directly Traded: Ta.Cho taller de chocolate (Mexico) – "Consuelo 73%" Finca "La Joya"
Gold – Growing Country: Ta.Cho taller de chocolate (Mexico) – "Consuelo 73%" Finca "La Joya"
Gold – Organic: Wellington Chocolate Factory (New Zealand) – Peru Chocolate Bar
Gold – Chocolate Maker: Legast (Belgium) – Gran Nativo Blanco
Gold – Directly Traded: Legast (Belgium) – Gran Nativo Blanco
High % plain/origin dark chocolate bars (85% and over)
Gold – Chocolate Maker: 曾志元 Zengzhiyuan台灣Taiwan (Taiwan) – 曾志元85%巧克力
Gold – Directly Traded: 曾志元 Zengzhiyuan台灣Taiwan (Taiwan) – 曾志元85%巧克力
Gold – Growing Country: 曾志元 Zengzhiyuan台灣Taiwan (Taiwan) – 曾志元85%巧克力
Gold – Organic: Pacari Chocolate (Ecuador) – Raw 85% with Coconut Sugar
Plain/origin \'dark\' milk chocolate bars (50% and over)
Gold – Chocolate Maker: Omnom Chocolate (Iceland) – Milk of Nicaragua
Gold – Directly Traded: Omnom Chocolate (Iceland) – Milk of Nicaragua
Gold – Organic: Friis-Holm Chokolade (Denmark) – O'Payo Milk 50% – Organic
Gold – Growing Country: PARADAi Chocolate (Thailand) – Thailand Nakhon Si Thammarat – Dark Milk 58%